Top-10 Tailgate Must-Have's
It's the most wonderful time of the year … TAILGATING SEASON!!! Whether you're a college football fan, NFL follower, weekend warrior, or setting up for a day of Park District softball, this list will help you get your game-on and gear ready to have the most enviable tailgating party in the lot!
Warphole Curved Cornhole
Are you ready to take your cornhole game to the next level? Well than look no further! Warphole is the original curved cornhole that not only looks better than the rest, it kicks the whole game experience up a notch. It's what's next in the world of cornhole. Let's play!
Link: www.warpholegame.com
Cornhole Board Carrier
Being organized is the name of the game when it comes to a successful tailgate! Keep your boards safe and ready to go at all times, with a super cool, high-quality carrier that won't let you down. Plus, it keeps people wondering as you're walking through the parking lot… "what's in the bag?!"
Link: https://www.williams-sonoma.com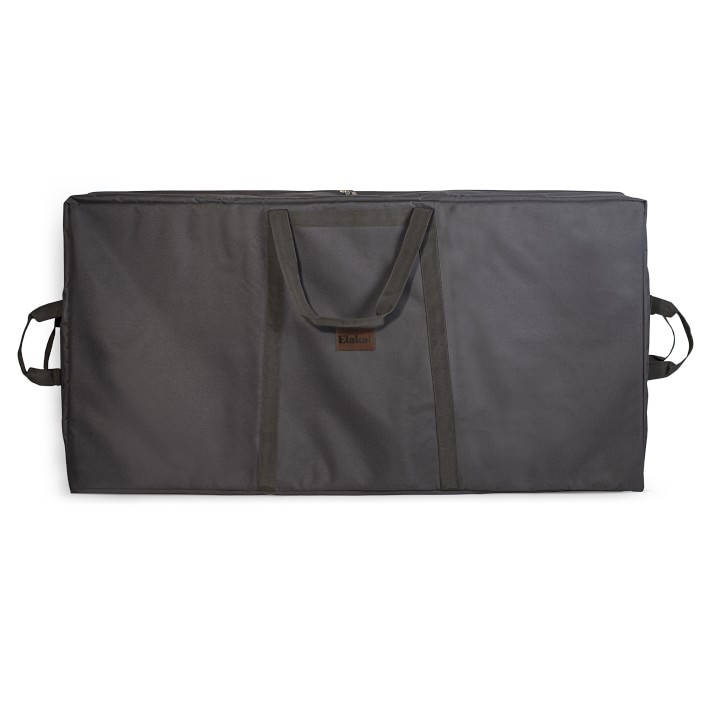 Cornhole Bags Bag
"Anyone know where the bags are?" says every cornhole player and tailgater, as they're packing up their car for game-time. Don't be that guy (or gal)! This cornhole bags bag has got you covered.
Link: https://elakaioutdoor.com/
Best cornhole bags in the biz, Reynolds
If you haven't played with Reynolds bags, you haven't really played! A little extra investment for a lot more accuracy and consistency. They're what the pros use! Plus, they look super cool and can be customized with whatever logo or image you'd like. For lots of reasons, you can't beat these cornhole bags.
Link: https://reynoldsbags.com
Stand-alone tailgating umbrella
How do you hold a beer, brat and umbrella on a rainy tailgating Sunday? Problem solved: Order this umbrella ASAP.
Link: https://bakersgas.com
Cooler fanny pack
Leave it to the kids to bring back one of the best fashion fads of the '80's. And this time around we're getting creative. This amazing multi-purpose fanny pack will keep your beer cold + hold your phone, keys and cards. We can't think of anything more perfect!
Link: https://www.igloocoolers.com/
The COOLEST cooler
This beauty speaks for itself. Retro design. Leather strap. Cool colors. Why aren't all coolers this cool? See what we did there.
Link: https://www.homedepot.com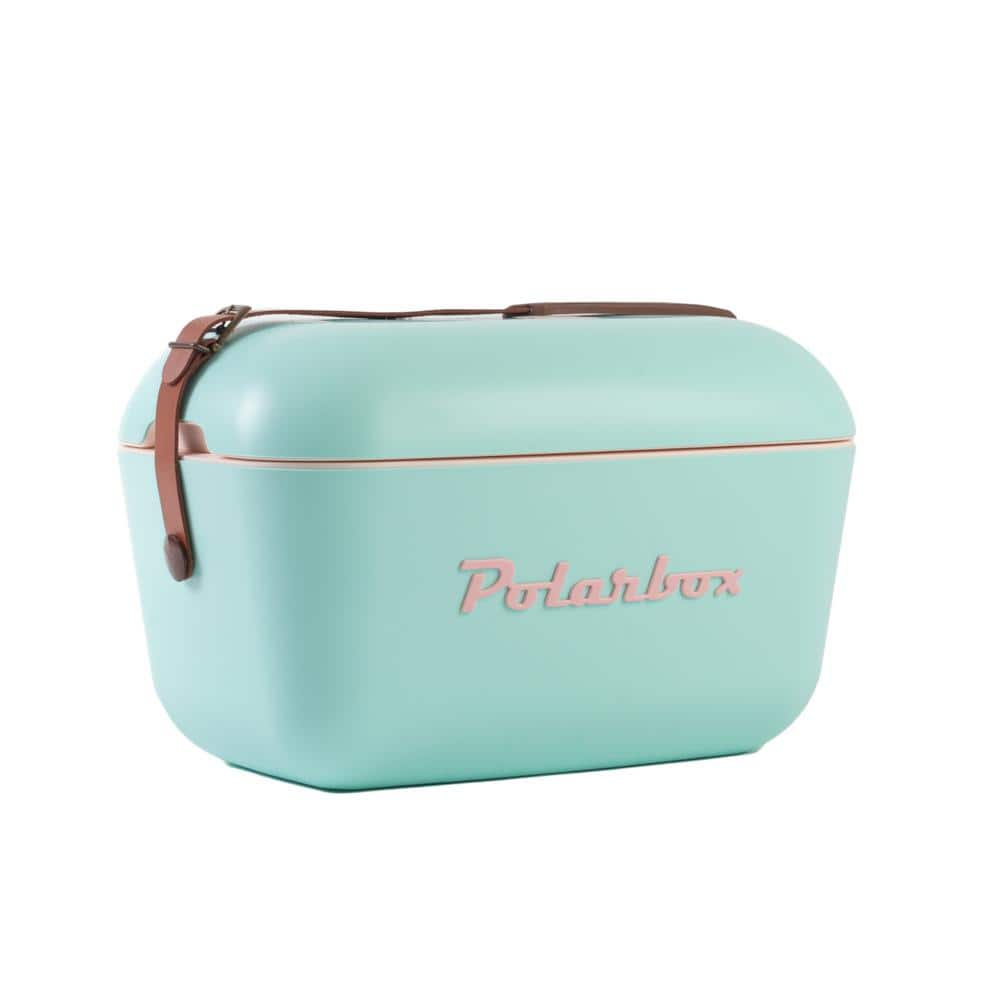 Custom tailgating flag
People will be able to find you and your amazing tailgate easier with this cool, easy-to-design feather flag! No longer will you have to stand on the top of the car to wave people down…unless you want to. It does sound pretty fun?!
Link: https://www.buildasign.com/feather-flags
Pop-up tailgating bar
Day or night, your tailgate will get noticed with this beauty! Easy to pop-up or fold-away, with a cool sleek look and color-changing LED lights. Buckeyes fan? Make the lights red. Bears fan? We got you covered with orange or blue. The possibilities are endless, so flip the switch and let the tailgate begin!
Link: https://www.wayfair.com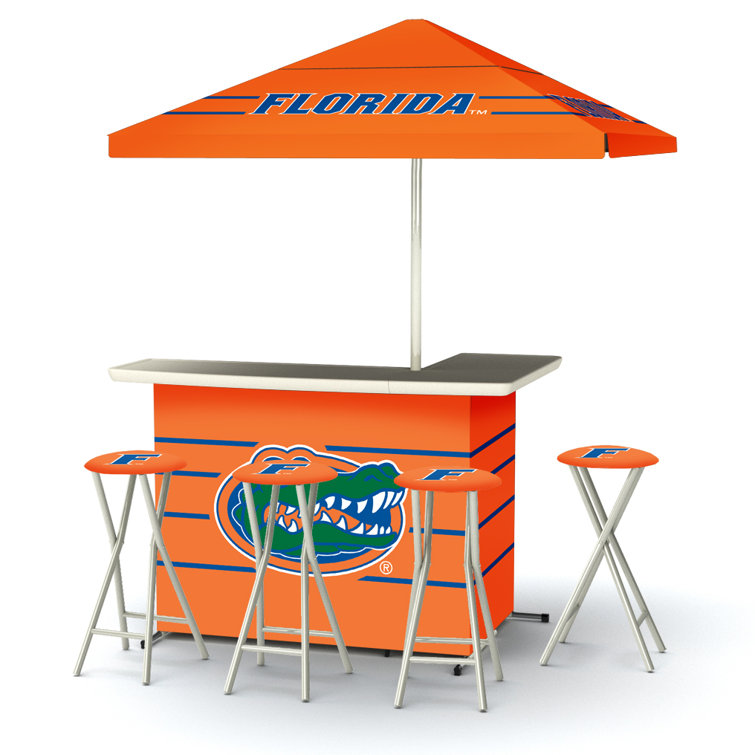 BrewDog Non-Alcoholic Beer Club
We all get thirsty at a tailgate, but sometimes we want something different! One of our favorite breweries is BrewDog out of Columbus, OH. Not only do they make delicious microbrews, they have an extensive, delicious line of non-alcoholic (NA) beers, too. And now, they're happy to send them your way each month (or however often you'd like) in their Non-Alcoholic Beer Club. Worth checking out today!
Link: https://www.brewdog.com/usa/brewdogandfriends
The team at Warphole has compiled this list for fun! It's all stuff we use or would like to use and are not getting kick-backs from any of the brands. That being said, we also can't guarantee your satisfaction with any of the products, pricing or customer service experience on the list. But we would love to hear from you if you have any tailgate must-haves you'd like to be considered for future blog posts. Thanks for reading and happy tailgating!
---